Cards
I collected both sports and non-sports card, off and on, starting around 1959. My most active periods were 1961-1964 and 1975-late 1980's.
In 1961-1964, I usually saved up to buy a box of Each Topps and Fleer baseball and football series. I still have many cards from that era.
High school and college (and also golf) got in the way starting around 1965, so my collecting activity declined to just about zero until 1975, when
I found my old cards in my parents' attic (the old story, but my mother hadn't thrown them out!)
Collecting interest was starting to take off, with many cards shows and card shops starting up.
I starting buying some new cards (like the 1975 Topps set that I still have) and also started to advertise that I would buy cards in the local Rhode Island newspaper when I was a grad student at URI. I made several large purchases of cards from the 1930's and 1950's at that time.
Rhode Island purchases beefed up my collection to the point where I had a table at the semi-annual Bishop Guertin cards shows in Nasha NH throughout the 1980's.
The internet actually killed the local market for cards, and the glut of card sets that started in 1980, put me off the hobby. I'm still somewhat interested in what are called "vintage cards," which seems to be mostly defined as pre-1980. I currently sell cards through COMC.com.
Here's a random card from my collection that isn't for sale at this time
Autographs
Autographs have never interested me. I have a few that I've picked up over the years, but only one that I value at all.
Around 1960, I went to a Red Sox game with my father. It was an annual outing of the Lafayette Club of Lowell MA. Just before the game started there was a commotion in the stands and who should sit down a few seats from us but Celtic center Bill Russell. At the time, I don't think he gave autographs, but one my father's friends asked him for one for me - I certainly would have been too shy to ask myself. He signed the back of my program. At some point I decided to cut out the autograph, and I still have it
Recent Purchases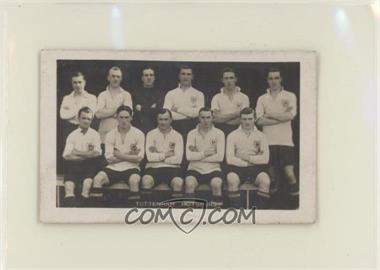 1922-23 Pluck Famous Football Teams - [Base] #3 - Tottenham Hotspur FC [Good to VG‑EX]
Purchased for $19.99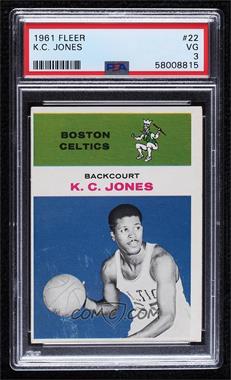 1961-62 Fleer - [Base] #22 - K.C. Jones [PSA 3 VG]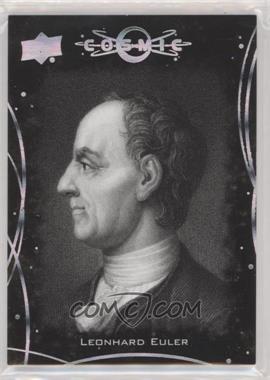 2022 Upper Deck Cosmic - [Base] #7 - Leonhard Euler. A Babe Ruth can cost many thousands of dollars, but this card only cost me $0.02!